For those looking to hire a professional chauffeur, it's essential to know what services you should expect from a professional chauffeur before hiring one for yourself or your business. These services vary on where you live and how long an engagement you're looking for, but some standard expectations will be present regardless of location or time frame. Continue reading to learn more about what services to expect from a professional chauffeur. 
What should you expect from a chauffeur service?
When you hire a professional chauffeur service, the individuals assigned to your event or trip should be punctual, discreet, friendly, and professional. In addition, they should provide a clean vehicle that is well kept and stocked with water, tissues, and emergency supplies. Your professional chauffeur should also be able to drive safely in any traffic conditions, including high-traffic events like concerts. They should be able to help with any special equipment necessary.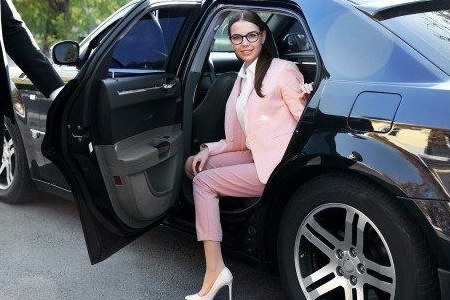 Duties of a professional chauffeur 
The services of a personal or business chauffeur include picking up the client, driving them to their destination, and providing them with any necessary aid along the way. A chauffeur service can help your business needs, providing services like filing papers or directing calls. Your chauffeur should also be able to act as a tour guide, providing information about local landmarks and services.
Additional Services
Aside from picking you up and dropping you off at your destination, professional chauffeur companies can provide many additional services. Your chauffeur might act as a tour guide for your business trip, giving company to the clients while driving them to their destinations. Professional chauffeurs can also assist with travel needs, helping with luggage, hotel booking, and more. 
Professional chauffeur services provide additional services based on location, availability, and time frame. It's important to discuss what types of services you expect from a chauffeur service before arriving at a final price.
Vehicle Services
Most professional chauffeur services can provide several different vehicle services. These include a variety of vehicles, from luxury sedans to SUVs and even party buses for your special event needs. Suppose you're looking to rent a professional driver for your company's day-to-day business engagements. In that case, the service should also provide different types of vehicles to accommodate your needs.
How much does a professional chauffeur service cost?
The costs of a professional chauffeur can vary greatly depending on the length of time you require their services, the distance you wish to travel, and the type of vehicle you require. Most chauffeur services provide a variety of cars, so it's essential to factor in all of your transportation needs to get a final price.
Whether you are looking for a VIP chauffeur service from the airport or need an event transportation solution, we can help. Chauffeur Service Holland provides safe and reliable chauffeur services Amsterdam. Premium taxi Amsterdam or whatever your needs may be, our professional drivers and vehicles will provide you with that perfect private car experience at any time of day or night. If this sounds like what you're after, please get in touch with us today!