Visting the Netherlands can be a refreshing experience because it is so diverse, rich in art, history, and architecture. While it's mostly famous for its capital Amsterdam, the country has a lot more to offer. 
To make the most out of your trip and blend in well, here's all you need to know before paying a visit to the
Learn Some Basic Words in Dutch
Without a doubt, Dutch people speak excellent English. You don't need to worry about the language barrier. But it's always a better idea to learn few native words – this will help you connect with the locals better and break the ice.
Don't Rely on Credit Cards
Hardly a few restaurants and supermarkets in the Netherlands accept credit cards, that too Mastercard and Visa mostly. So you shouldn't forget to carry cash with you. 
It is advisable that you carry some coins as well. It's very difficult to find public toilets for free in the Netherlands, especially for women.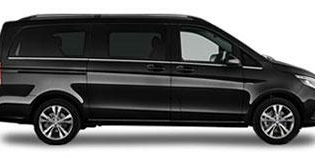 Plan Your Timings
The Netherlands has a very low-key schedule, and most of the business shut down by 6 pm. The shops and museums are usually closed on Mondays, so you should make an itinerary accordingly to enjoy your trip!
Museum Card to Save Lots of Costs!
Museums in the Netherlands are must-go-to places. By getting a museum card, you'll be able to visit over 400 museums in the Netherlands and save big bucks while you're at it! 
Café and Coffee Shops – Know the Difference
In Amsterdam, there is legalized weed and hashes sold in coffee shops, so don't mistakenly go to a coffee shop if you want to have a cup of coffee. Turn towards a café instead! 
Unpredictable Weather 
The weather is very unpredictable; don't forget to carry a raincoat and an umbrella with you at all times. Avoid carrying the luggage around either.
Know More About the Dutch
Dutch are friendly, but, they're often straightforward and have a great sense of sarcasm and humour. Don't confuse their bluntness as being rude.
Book Your Ride Beforehand! 
People love cycling all over the Netherlands, and particularly in Amsterdam. So cycling around is one of the best and fun ways to explore the city but don't wear a helmet.
Yes, a helmet is a safety precaution that people use, but that's not the case with Dutch. You'll feel the odd one out.
However, if you're traveling with children and family, you can consider hiring premium taxi services in Amsterdam.
Want to save yourself from the hassle of constantly looking for public transport? Don't worry! Book a ride with Chauffeur Services Holland. 
With eight years of experience, we can provide you a private and reliable driver. If you're visiting as a tourist, we offer a sight-seeing guide too, who'd love to be at your service.