Canals, museums, street life, and historical landmarks, Amsterdam is the seventh most visited city in the world, with over 8.5 million tourists arriving every year. As the post-pandemic travel resumes, enthusiastic tourists plan their visits to Amsterdam with the hopes of making the most of their trip.
From where to stay and what to do in the given time, visitors to Amsterdam find themselves caught between the many choices the Dutch capital has to offer. If you are also one of the excited visitors who wants to land at Amsterdam airport and head straight to the Anne Frank House, you may as well read this blog to know how to better plan your trip to the city.
When to Visit?
Seeing the numbers, it is evident that Amsterdam is always brimming with tourists, and you may not find the canal or the streets empty. However, you should visit it in early spring or early fall to better enjoy Amsterdam. Summers, followed by holiday seasons such as Christmas or Thanksgiving, are the most crowded times of the year. So for someone visiting the first time, this kind of rush can be overwhelming and difficult to navigate through.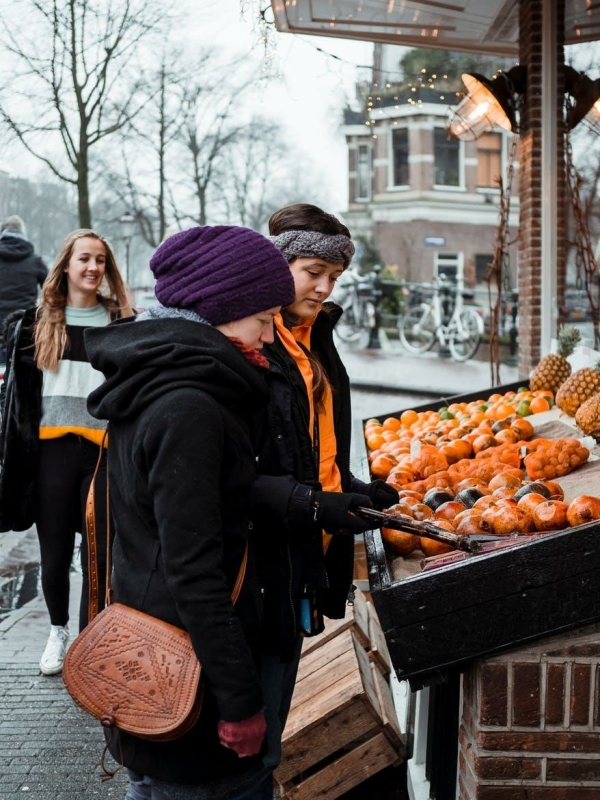 Plan Ahead
Now that you have decided on the best time to visit Amsterdam, you better gear up and plan all the bookings ahead of time. Generally, hotels are super expensive in the city center so you have the option to save up money by making advanced bookings. Similarly, by pre-booking an airport taxi service you can avoid the hassle of finding a cab when you land at The Hague's Airport and paying hefty fares to the cabs.
It is also a good idea to book museum tickets such as Anne Frank House in advance. It is said that during slow seasons when there's a lesser number of tourists, the tickets to Anne Frank's house should be booked at least two weeks prior to the visit.
Localize
Like any vibrant city with history and culture captivating its vibe, it is a smart thing to mingle with the local people to explore. In case you have booked a chauffeured car service, your private driver can act as your tour guide and help you find the best places to try local foods, the local markets to buy souvenirs, and lesser-known spots for sightseeing that may not show up every tourist's radar.
Local people would tell you the ins and outs of Amsterdam better than any Google search. So hit up the streets and make a few friends if you want to thoroughly enjoy Amsterdam.
Let Us Help You Explore Better
We at Chauffeur Services Holland are keen on facilitating our guests to explore Amsterdam in the best possible way there is. From our airport transport service to 24/7 chauffeur service Amsterdam, we are proud of our country's heritage and excited to help you explore it.
In case you are soon planning a visit to the Netherlands, get in touch with us to book your private transport service.