Amsterdam is a famous tourist spot attracting thousands of people from across the world. During the past few years, there has been an increase in the number of tourists visiting the breathtaking sites in the city. 
Whether you're a tourist or just a local in the streets of Amsterdam, hiring a luxury car service is a must to visit all the popular attractions in the city. However, there are certain misconceptions that stand in your way of enjoying a luxurious ride.
We'll bust these myths today: 
Only the Rich and Famous Can Afford It 
You may think that certain luxuries are only meant or reserved for the rich or famous. The same goes for luxury car services; we think we need to be filthy rich to ride in a limousine or any other luxury vehicle. Here's where you're wrong!  Luxury car services are actually quite affordable, offering reasonable rates per hour.
Still not convinced? Then hire our luxury car services at Chauffeur Services Holland and pay an all-in fixed rate per hour, including free kilometers, and carpool around in the vehicle of your choice.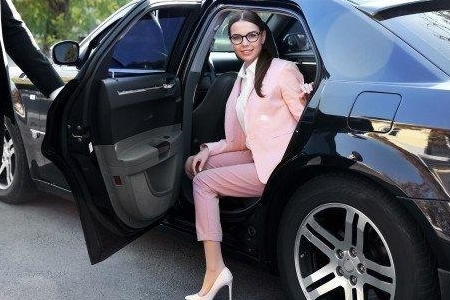 You Should Only Drive Luxury Cars On a Special Occasion
 Are you desperately waiting for a wedding or any other special occasion to ride in a Tesla? Well, the wait is now over. You don't need an occasion as an excuse to hire a luxury car service. Don't go looking for reasons to ride in a luxury car; just avail them because you want to ride in style.
Trust our chauffeur services to make your ordinary days in Amsterdam special.

Luxury Cars Are Unsuitable for Long Road Trips and Rides
Want to travel long distances with comfort? That's what luxury car services offer. Travel the streets of Holland with luxury and comfort and enjoy to the fullest! Our Luxury vehicle services ensure that the long distances don't drain you out or make you uncomfortable; instead, they offer space and comfort with their best car models.
Explore the top attractions of Amsterdam and other cities of the Netherlands with our sightseeing tours.

The Chauffeurs Lack Training
We often are unsure about luxury car services since we doubt the chauffeurs will be trained or experienced. It is indeed a risk putting our complete trust to be driven around and that's often frightening. But there's no need to worry about that anymore; our chauffeurs at Chauffeur Services Holland are trained and experienced professionals.
Now that your misconceptions are out of the way, ride in luxury with Chauffeur Services Holland! Hire our chauffeurs or contact us at +31 850603222.