What are the Advantages of Airport Limousines Services?
Traveling comfortably has several benefits, especially when going to or coming from an airport, for your executive meetings, and traveling in elegance matters.
This article is all about how good a Limousine service for you is! So let's look at some fantastic benefits it offers.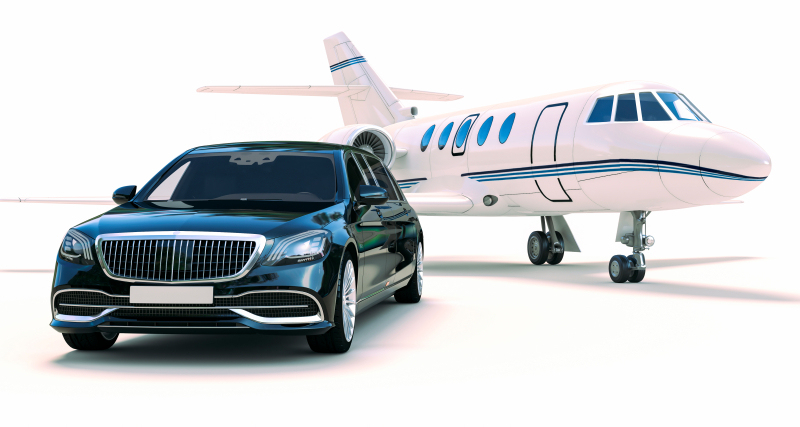 What if it were possible to make travel more pleasant than ever before?
There is no better way to get from the airport to your hotel than to hire an airport limo service. Unfortunately, many passengers need to comprehend the significance of this expert service. Curious as to why you should book an airport limousine service on your next flight?
Continue reading to find the advantages!
Make a Stunning Impression
One of the top benefits of hiring a limousine service is that it builds a great first impression. Suppose you have booked a limousine for a customer or any of your employees to pick them up in a chauffeured vehicle casts an excellent image of grandeur. When they enter the luxury vehicle, they will feel like VIPs, and that sense will remain long after the chauffeur has left. Even if you are renting a limo just yourself, you will create an impression at your destination. You'll be treated like royalty at the hotel if you arrive in an SUV or any other upscale car.
It is Spacious!
Finding a trustworthy limousine service is vital for more than just making a good first impression. This includes being able to store all of your bags without a hassle.
When using a regular taxi or shuttle, you must pack your luggage and passengers into a small car or a large van shared by other passengers. And there never seems to be enough of it if you have a lot of stuff with you or are taking a group trip.
There is plenty of room for you and your other passengers in a rented limo. Also, there is sufficient space to stretch out your legs, which is quite soothing and a must-have after a long flight.
Proper Timing
It should not come as a surprise that traveling may put a lot of strain on a person. Thinking about the time it will take to arrive, depart, or reach the destination is the one thing that is the most taxing.
When you use a limo service to get to and from the airport, a reliable business will monitor your flight and be ready to pick you up as soon as you arrive at your destination. This relieves you of the stress of having to think about one more item and ensures that you will get to your destination on time.
Safe and Clean
Another easy-to-understand reason to hire a limo service: When you use a professional limo service, the car is cleaned and sanitized between trips. Everything is in great detail so that you can feel more at ease.
Truly Relaxing
So far, you might have understood how comfortable it is to ride in a Limousine. Traditional taxis, rideshare, and shuttles squeeze customers into backseats. Even if they aren't physically confined, they have limited privacy.
In a premium vehicle, you can stretch out. You can relax with music or water. Best of all, you'll have increased privacy when riding.
Reliable Fixed Rate
Airport limos, shuttles, and taxis have a big problem. There may be long waits or no available rideshare drivers.
In many areas, the rideshare driver shortage is pulling clients back to professional chauffeured services. Airport limo services have fixed rates. You already know the cost, which helps you easily plan the ride for yourself or any of your executive clients. You have a confirmed reservation with text and/or email alerts. You can track your chauffeur 30 minutes in advance.
What Next?
You've learned the many advantages of using a limo service to get to and from the airport. But do you know who you can count on, both personally and professionally?
Let us serve you the best!
Our limousine service to and from the airport is available in different cities; all it takes is a single phone call!
The professional chauffeurs at Chauffeur Service Holland are here to take you anywhere you need to go in comfort, safety, and style.
Are you interested to know more?
So hurry up! Get in touch with us now to benefit from our years of experience in the industry, top-notch service staff, and immaculate, top-tier automobiles.
Visit our page and Book a chauffeur and taxi service online with Chauffeur Services Holland